Paranoid Visions
Released 2007
© NaN Paranoid Visions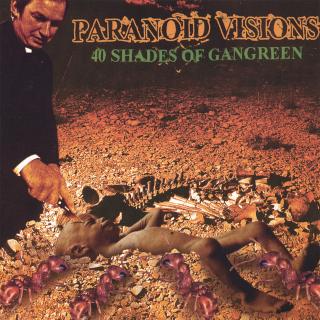 More tracks
Artist bio
Formed in 1982, Paranoid Visions were poles apart from the other Irish bands that graced the 1980's Dublin gig scene. Surprising everyone, including themselves, with their success in both Ireland and the UK in terms of critical acclaim and record sales, they maintained a stance outside of the music industry norms and closely protected their independent status, licensing all of their material directly from their F.O.A.D label. Records such as Autonomy, Schizophrenia and city of screams all sold very well, but it was the attack on the Irish music industry U2Clone assembly line, in the form of the "I Will Wallow" 10" ep that brought the band to a wider and more mainstream audience.

Ceasing to Perform in 1992, but having never officially splitting up, the band was assembled on 3 occasions over the following 15 years. 1996 to support the sex pistols on some dates on the filthy lucre tour), in 2001 to play with the Damned on their 25th anniversary tour and again in 2005 in support of their back catalogue CD release "outside in". Buoyed on by the success of the album, (which sold out its pressing despite availability being limited to a select few shops and live sales only), the band released the rest of their back catalogue throughout 2006 and in December released their first new material in 16 years in the form of the ep "missing in action". To date the ep has been repressed 3 times despite only being available through 4 records shops, gigs and internet. Amazingly it has sold in equal amounts via I-tunes.

March 2007 saw the release of the bands first new album since 1990. Entitled "40 Shades of Gangreen" it captures the band at their most tuneful and caustic. Featuring the well received promo single "missing in action", the live favourite "forever winter" (a 7 ½ minute long gothic punk rock horror song), the Crass endorsed "Rock n' Roll n' Revolution", the 21 years in the making "AIDS", new crowd favourites "Wearside Jack" , "acts of love" and "9 months to the disco" and 8 other punkgothmetal rock classics in the waiting (including the bands answer to the sex pistols "god save the queen"; "40 Shades of Gangreen"). Read more on Last.fm. User-contributed text is available under the Creative Commons By-SA License; additional terms may apply.