Epic
Track
"Epic" was a breakthrough hit single by the alternative metal band Faith No More. It was released in 1990 and featured on their third album The Real Thing. It peaked at #9 on the Hot 100, and was the band's only Top 10 hit in the US. It is also the band's most popular song and a staple in their concerts. Like all of the songs from The Real Thing, there is no interpretation of what the song is about because singer Mike Patton wrote the lyrics to follow the rhythm rather than focusing on a topic. Several sources, including MuchMusic, claim that the song is about masturbation. This song combines heavy metal with rap, paving the way for rap metal and funk metal. Some rap and hip-hop artists have cited this song as a major influence in how they shout and syncopate their lyrics with heavy guitar-driven riffs. "Epic" has been covered both in concerts and on the Kerrang Higher Voltage CD, a compilation of artists covering other songs, in this case Welsh rock band, The Automatic covered the song. The CD was released 20 June 2007. The metalcore band Atreyu also covered the song on their album Lead Sails Paper Anchor. A master track of the song also appears in the music video game Rock Band. A shortened version of the song is also featured in the racing game, Burnout Paradise. The song also appeared in a commercial for the console versions of Street Fighter IV, with the announcer stating about the game's "epic return". "Epic" was ranked #30 on VH1's 40 Greatest Metal Songs, and #67 on their 100 Greatest One-hit Wonders list (Even though Faith No More has other big hits too).
Read more on Last.fm
. User-contributed text is available under the Creative Commons By-SA License; additional terms may apply.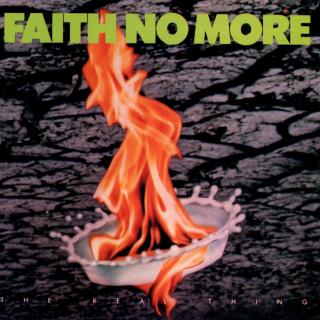 Similar tracks
Appears on