Heat Waves
Track
"Heat Waves" is the fourth single from UK band Glass Animals' third studio album "Dreamland". The song features a melancholy tone but maintains high energy through its instrumental, with Dave speaking on remaining strong through vulnerable moments in your life and embracing your vulnerability. The band first teased the track along their 2020 Déjà Vu Tour, as seen on the setlist for the Toronto show on the tour. Dave then teased the song's release and chorus lyrics on the band's subreddit on June 26, 2020. It was later premiered as Annie Mac's Hottest Record in the World on BBC Radio 1 on June 29, 2020. After the song released, Dave published a note to fans on Twitter: "HEAT WAVES IS OUT NOW. it's about realising you can't make everyone happy. and realising it's ok to be defeated by something. we are often expected to 'be strong' and to swallow our sadness. failing to do that is seen as weakness. so we try to cover up our feelings and hide inside of TV shows or video games or drink or drugs. but being vulnerable should be a positive thing. there was a review in a big publication we got early on that said i was 'too effeminate' because of the way I sang and that that was weak and gross. its 2020. there's no space for that sh*t anymore. the music video is out too. it's meant to reference the sentiments in the song…about being defeated and unable to save something…but tweaked the context a little. I'll do another post about it tomorrow explaining more. i hope you like the song, its a special one to me." He expanded on the meaning in the Apple Music Editor's Notes: "It began with a personal experience that everyone has had: A friend starts dating someone and slowly, they change the way they dress. And then the way they talk. And then everything. Eventually it gets to the point where you're like, 'Who is that? Where did my friend go?' Well, this song is about realizing that it's happened to you, that it's you that's changed. You've become someone that you aren't. I was trying to figure out whether it's a good thing or a bad thing, but ultimately I think it's about hitting a wall—a point where you can't change anymore or you'll lose the foundation of who you are. You'll become an attachment for this other person. It's happened to me and I've seen it happen to so many friends. And there's a moment when you see your reflection and you're like, 'Oh, fuck.' All of the lyrics play into that—mirages, hallucinations, things like that." He revealed more about the video's meaning on YouTube: "this video is a love letter to live music and the culture and togetherness surrounding it. It was filmed at the peak of the lockdown in my neighbourhood in East London by the lovely people who live around me, just using their phones. These are people who are usually out at shows, in galleries, going to cinemas etc. These venues are left empty now, and many of them will not survive. The song is about loss and longing, and ultimately realizing you are unable to save something…and this video is about that but for art, being together, and human contact. Huge love and thank you's to everyone who got involved and helped out. When everyone was leaning out of their windows filming, I felt that same sense of togetherness and spine-tingling energy that happened at live shows. It made the coldness of performing to an empty room with the band stuck on screens feel even more heart-breaking" It was certified platinum on April 28, 2021 making it their second song to do so. During the week ending March 12 , 2022, the song peaked at #1 on the Hot 100. It is the band's first song to appear on the chart and their first to place in the top 5.
Read more on Last.fm
. User-contributed text is available under the Creative Commons By-SA License; additional terms may apply.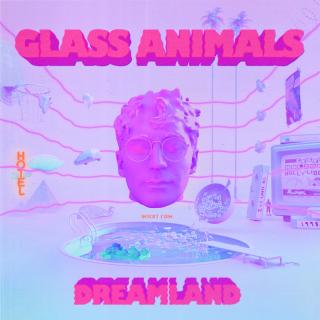 Similar tracks
Appears on