Skinny Love
Track
Skinny Love gained great public awareness in Belgium and the Netherlands when the song appeared in the fourth season of the tv-series, So You Think You Can Dance. The song became increasingly popular and in the final of that show, Birdy herself played the song while the 14 finalists danced to it. This version is a cover of Bon Iver's Skinny Love': http://www.last.fm/music/Bon+Iver/_/Skinny+Love The daughter of a concert pianist, fifteen year old Jasmine Van Den Bogaerde, A.K.A. Birdy, has been playing the piano since the age of five. Her haunting cover of Bon Iver's 'Skinny Love' was a YouTube sensation and reached No.17 in the UK chart in May 2011. The song also skyrocketed in Australian popularity within the ARIA Charts' top ten, partly because of Bella Ferraro, an X Factor 2012 Top Four contestant, who performed the song at the X Factor auditions aired in Australia in August 2012. A similar thing took place in New Zealand in May 2013 after X Factor winner Jackie Thomas performed the song at her audition. The song entered the top 40 for the first time and reached #2 on the RIANZ charts following the broadcast. In 2011, "Skinny Love" sold 259,000 copies in the UK becoming the third biggest selling rock single of that year. As of February 2012, the song had sold 320,475 copies in the UK. Birdy's version of the song was serviced to U.S. contemporary hit radio on 11 February 2014.
Read more on Last.fm
. User-contributed text is available under the Creative Commons By-SA License; additional terms may apply.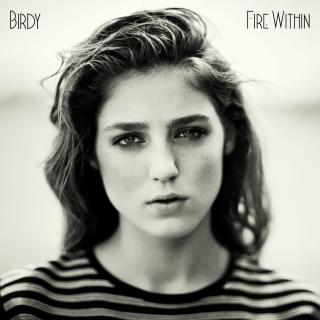 Similar tracks
Appears on